Tips for a Mold-Free Home Renovation
11/9/2023 (Permalink)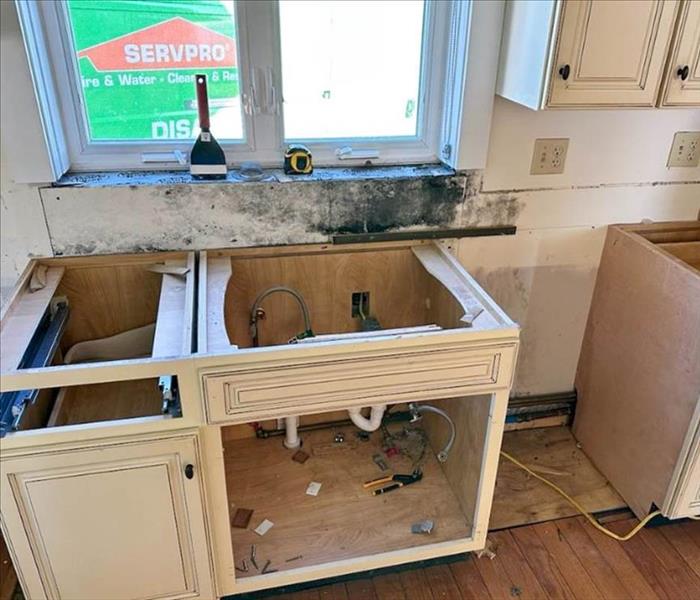 Whether you're planning a minor remodeling project or a full-scale home renovation, it's important to be aware of the potential risks of mold growth.
Whether you're planning a minor remodeling project or a full-scale home renovation, it's important to be aware of the potential risks of mold growth during the process. In this blog, we will share essential tips to help you achieve a mold-free home renovation while maintaining a healthy indoor environment. Read on to discover how you can safeguard your renovation project from mold-related issues.
1. Start with a Solid Plan
Before embarking on your home renovation, create a well-thought-out plan that considers potential moisture sources and areas prone to mold growth. Identify any existing mold issues and address them before starting the renovation. This proactive approach will minimize the chances of mold spreading during the construction process.
2. Maintain Proper Moisture Control
Moisture is the main contributor to mold growth. During your renovation, it's essential to control moisture levels to prevent mold from developing. Here are a few measures you can take:
Ensure Proper Ventilation: Properly ventilate high-moisture areas like kitchens, bathrooms, and laundry rooms by installing exhaust fans. Proper airflow helps reduce excessive moisture accumulation.
Utilize Dehumidifiers: In spaces where humidity can be a challenge, such as basements or crawl spaces, consider using dehumidifiers to maintain an optimal moisture level.
Control Water Intrusion: Protect your renovation site from water intrusion by addressing any leaks, properly sealing windows and doors, and ensuring proper drainage around the property.
3. Monitor Humidity Levels
Keeping a close eye on humidity levels within your home is crucial during a renovation. High humidity levels create a favorable environment for mold growth. Consider using hygrometers to monitor humidity and maintain levels below 60%. This simple tool can help you detect and address any moisture issues before they escalate.
4. Properly Dry Materials and Surfaces
During the renovation process, it's common for construction materials and surfaces to become wet due to plumbing work, moisture from building materials, or accidental spills. Ensure that all wet surfaces and materials are thoroughly dried before proceeding with the renovation. This will prevent mold from thriving and spreading.
5. Professional Mold Remediation
If, despite your best efforts, you discover mold during the renovation, it's crucial to address it promptly. Contact a professional mold remediation service like SERVPRO® of The Seacoast to ensure proper containment, removal, and remediation. Our experts will employ specialized equipment and techniques to effectively eliminate mold from your property, providing a clean and healthy environment for your renovation project.
A mold-free home renovation is essential to maintaining a healthy indoor environment in your New Hampshire property. By following these tips and being vigilant during the renovation process, you can significantly minimize the risk of mold growth. Remember, if you encounter mold issues, it's best to seek professional assistance to ensure a thorough and safe remediation process. Contact SERVPRO® of The Seacoast for trusted mold remediation services. Enjoy your renovation journey while keeping mold at bay!